Posted on June 18, 2001
Pigmented Pigskin
Washington too white for Winslow
by
Daniel Clark
"I don't care what people say, race is still an issue in this country. Those who say it isn't have their heads buried. They live in another country." That's how Hall of Fame NFL tight end Kellen Winslow justifies his own racial discrimination in choosing a college for his son.
Winslow is using a time-tested rhetorical trick, whereby the speaker attempts to restrict his respondents to two possible answers. Either you agree with his approach to racial issues, or you don't believe that racial problems exist, and are therefore likened to a holocaust denier.

As arguments in favor of racial quotas and race-conscious districting have come under serious scrutiny over the past decade, people who support those positions have consistently been able to stave off criticisms with this canned response: "Well, maybe you don't believe that racism exists, but I'm here to tell you..." The purpose of this is to present obsessive race-consciousness as the only alternative to racism. When someone on the opposing side stammers back, "B-b-b-but of course racism exists," but does not agree with the prescribed solution, then it's "gotcha" time, because if you agree that racism exists, but oppose something ostensibly designed to combat it, then you appear to be pro-racism.
The really handy thing about this tactic is that, if anybody who disagrees with you is a racist, then you're never wrong. The things you advocate can be ineffective, counterproductive, demeaning, or even racist themselves. It barely matters, because most people will quietly allow you to assume the high ground, out of fear for their own reputations.
It must be this deterrent factor which is responsible for the sparse and generally positive coverage of Kellen Winslow's decision to forbid his son from playing football for the University of Washington.
Winslow's son, Kellen Jr., had been recruited by many major college football programs, but had whittled his decision down to three schools: Miami, Michigan State, and Washington. Fox Sports Net, the cable network where Kellen Sr. works as an analyst, wanted the highly sought-after high school wide receiver to announce his final decision on the air. Winslow canceled his son's national television appearance at the last moment, when he discovered, to his horror, that Kellen Jr. had selected the wrong school --Washington. He refused to sign his son's letter of intent, and informed Fox that the two of them were not yet ready to announce a decision.

So what was so objectionable about a traditionally great football program like the Washington Huskies that Winslow wouldn't allow his son to play there? Did he have a problem with the team's offensive philosophy? Was he concerned about the U of W's academic standing? Was he worried that his son wouldn't get enough exposure to pro scouts? None of the above. The truth is that he wouldn't let Kellen Jr. play for the Huskies because the complexion of their coaching staff offends him.
Winslow had been quietly prodding his son toward Michigan State, because its second-year coach, Bobby Williams, is black. However, he says, "I tell my son that you don't choose a school just because its head coach is black. So many things go into the decision." Like what? The color of the athletic director? The color of the offensive and defensive coordinators? If there was a non-racial reason for what Winslow did, it seems that only he knows what that was.
"But all things being equal," he continued, contradicting his previous statement, "The fact that there are persons of color in positions of authority there, I get excited about that. I have no qualms telling you that if I were being recruited right now, I'd go to Michigan State or Stanford (whose coach, Tyrone Willingham, is also black).
That "all things being equal" remark of his is a ruse, to suggest that skin color was but one of many factors. All things are never equal. Michigan State has a very prestigious and consistently competitive football program, but it isn't a national title contender like Miami or Washington. Miami is always a great football team, but it isn't as highly regarded an academic institution as the other two are. Kellen Jr. wanted to remain reasonably close to his Southern California home. Washington, at least, is in the same time zone. The other two schools are almost an entire continent away. There were many variables that needed to be considered, but this is the one that Kellen Sr. instructed his son to give a special priority: "Thumb through the media guides and see how far you have to turn before you get to a person of color."
When Kellen Jr. chose Washington, coached by white former UCLA quarterback Rick Neuheisel, his father wouldn't let him go. A volatile argument erupted between the two, which wasn't settled until they compromised, by deciding instead on Miami.
Why would Kellen Winslow be receptive to the University of Miami, an astute football fan might ask, when its new head coach, Larry Coker, is not black? Did Winslow actually employ this cockamamie media guide strategy of his, and find a black Miami Hurricane two pages sooner than he'd found a black Washington Husky? What would make the one school at all preferable to the other?
To understand what, from Winslow's point-of-view, makes Washington so much worse a choice than Miami, you have to go back to 1994, when Bill McCartney resigned as coach of the Colorado Buffaloes, in order to organize the Promise Keepers. On his way out, McCartney suggested that his trusted assistant Bob Simmons, who was black, should replace him as head coach. Nobody thought that the University of Colorado would dare hire anybody but Simmons for the job.
One of the problems with that assumption was that the university wasn't very pleased with Coach McCartney at the time, since he'd left them on short notice, so his endorsement of Simmons, if anything, worked against him. But there was something else standing between Simmons and the Colorado job, and it was named Rick Neuheisel.
Neuheisel, the Buffaloes' quarterbacks coach at the time, interviewed for the head job also. He was being pursued by several other schools, so Colorado had to either promote him or resign themselves to losing him. They valued his talent enough that they elevated him to the head coaching position, despite the fact that he was only 33 years old.

Jesse Jackson's Rainbow Coalition protested vigorously. Why else would a younger, less experienced white man be given the job ahead of a seasoned coach like Bob Simmons, if not because of racism? That question seemed reasonable to a lot of sportswriters at the time, but the truth is that the Buffaloes thought Neuheisel had the potential to be the better coach, and to this point, they have been vindicated.
It's important to note that one of the teams which was interested in hiring Neuheisel was Kellen Sr.'s chosen school, Michigan State, which hired Bobby Williams at the end of the '99 season. Imagine that -- the same MSU program which was open-minded enough to hire Williams was also interested in Neuheisel, whose hiring by Colorado was presented as self-evidently racist. Could it be that they were simply looking for the best available candidate on each occasion? Or was Michigan State a racist university between 1994-99, forced to mend its ways only by one of Rev. Jackson's 24-hour hunger strikes?
Shortly after being passed over for the Colorado job, Simmons was hired by one of the Buffaloes' conference rivals, the Oklahoma State Cowboys. Simmons managed to build OSU into a respectable team by 1997, when he guided it to a bowl game. But the success didn't last, and after three straight losing seasons, he stepped down, with a career head coaching record of 30-37. Don't be fooled by the losing record, though. In light of the Cowboys' laughing stock status before Simmons' arrival, his performance there has got to be considered a moderate success.
There's been nothing moderate, on the other hand, about the success of Rick Neuheisel. In four seasons, he led the Buffaloes to three bowl victories, and an overall record of 33-14. In 1999, he was hired away by the University of Washington, which signed him to a whopping $1.5 million a year contract. It didn't take him long to justify that investment; in his second season with the Huskies, they finished 11-1, with a Rose Bowl victory and a No. 3 national ranking. It couldn't be any clearer in retrospect that Colorado's hiring of Neuheisel in '94 was based on the promise of his talent. Anybody who ever suggested otherwise owes both him and the university an apology.
No such apology will ever be made, of course. To groups, like the Rainbow Coalition, who take an adversarial approach to race relations, Neuheisel's ability to get the job done is irrelevant. The point is that Colorado could have hired a black man, and instead they hired a white man. No more information was necessary for them to conclude that an injustice had been done. Therefore, they cast Neuheisel as an illegitimate successor to the throne, whose reign can be explained only as the product of a wicked conspiracy. That's their story, and they'll stick to it.
Winslow rationalizes his rejection of Washington by arguing that he wanted Kellen Jr. to play for a school which would be receptive to the idea of hiring him as a coach someday, and it stands to reason that a team which already employs black coaches would be less likely to discriminate in the future. This just doesn't add up. Washington has ten assistant coaches, two of whom are black. Miami has three black assistants, among a staff of eleven. The difference between the two does not suggest a particular advantage for blacks at Miami, nor does it demonstrate discrimination at Washington.
The difference is that the coach who would work most closely with Kellen Jr. at Miami, receivers coach Curtis Johnson, is black. This has no bearing on any potential future coaching career Kellen Winslow Jr. might have ... but it does remove an opportunity for him to fraternize with the enemy.
Considering the Hurricanes' prolific offense, it stands to reason that their offensive coaches would be in demand. What happens if some other school hires away Johnson as an offensive coordinator, and his replacement as Miami's receivers coach is a white man. Will Winslow try to force his son to transfer?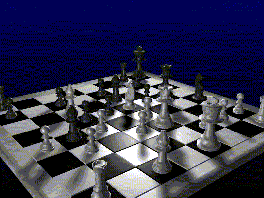 Think this assessment of Winslow's attitude is too harsh? Then why would he offer an explanation like, "I just want Kellen to go somewhere he can achieve all the things he wants to achieve, be treated with respect and play big-time football"? Why does he think the University of Washington would treat his son disrespectfully, or obstruct his development? Kellen Jr. must not have thought he was treated badly when he visited the school. He couldn't wait to go there and start playing football.

Kellen Jr. says that when he asked why he couldn't attend his chosen school, his father told him, "You're still immature about this and you don't know what's going to happen at Washington. I don't trust them." Why not? Winslow's only specific complaint with that university and its football program is that he sees too many white people there. From that and apparently nothing else, he concludes that they're untrustworthy. Winslow is attributing negative characteristics to people, based solely on the color of their skin. If that isn't racism, then what is?

No wonder the whole episode caused such a rift within the Winslow family. Kellen Sr. must have wondered where he'd gone wrong, that his own son would fail to recognize when there were too many white people in his presence. So "immature" was he that he'd shown none of his father's habitual suspicion and bitterness ... but he's learning!

After the Winslows patched up their differences, Kellen Sr. reflected on their experience by saying, "My motive behind it was to keep him from looking at things through rose-colored glasses." His son agreed, adding, "He helped me see things in a bigger aspect. It opened my horizons and I matured a lot."

It's the wrong Kellen Winslow who's learned a lesson here. If Kellen Jr.'s glasses were rose-colored, his father's are bile-green. What the Winslows are calling maturity is really no more than paranoid bigotry.

Bemoaning the "immaturity" of most young black athletes, Black Coaches Association president Bob Minnix lamented that, "The typical minority kid doesn't have a father like Kellen's to help him realize all these things."

Thank God.

The Shinbone: The Frontier of the Free Press

Mailbag . Issue Index . Politimals