Posted on November 30, 2020
Fuller, For What?
Vandy kicking stunt accomplishes nothing
by
Daniel Clark
In 1951, the St. Louis Browns were the worst team in Major League Baseball, as usual.  Team owner Bill Veeck, who was far better at creating publicity than on-field success, hired a midget named Eddie Gaedel to play for his team.  It was obvious to everybody that the 3-foot-7 Gaedel could not legitimately compete for a spot on the roster, but there he was, pinch-hitting in a big league game.  After walking on four pitches, he was pulled for a pinch-runner, thus ending his brief, professional athletic career.
<![if !vml]>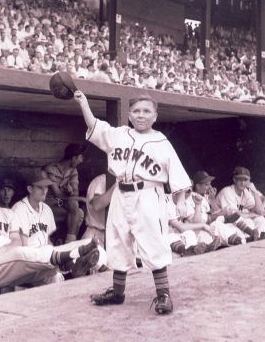 <![endif]>The rest of the baseball world did not celebrate Gaedel's historic moment.  American League president Will Harridge lambasted Veeck for the stunt, and voided Gaedel's contract.  Major League Baseball even briefly expunged Gaedel from its records.  Baseball historians recognize the move for what it was, a desperate plea for attention by a team nobody wanted to watch.
A similar thing happened this past weekend, when the Vanderbilt University football team sent Sarah Fuller onto the field to kick off at the start of the second half.  The Commodores, who hare having a dismal year even by their standards, thus became the focus of national media attention during a 41-0 blowout loss to Missouri that would otherwise have gone ignored.
Fuller, the goalie for the Vanderbilt women's soccer team, is not really the first woman to kick in a Division I-A college football game.  The "historic" nature of her appearance was that she was the first to kick in a "power five" or major conference game, which is a weak distinction.  In 2002, Katie Hnida attempted an extra point for New Mexico against UCLA in the Las Vegas Bowl, which puts it on a bigger stage than a regular season Vandy-Mizzou game.  Nevertheless, anyone who questions the historic significance of Fuller's feat, let alone the legitimacy of her addition to the roster, has been deemed a cad.
Public reaction to Fuller's appearance isn't the only way it differs from Gaedel's.  At least Gaedel produced a positive result for his team.  Fuller was not even asked to attempt a successful kickoff, but instead squib-kicked, giving Missouri excellent starting field position at its 35-yard-line.  The squib-kick is perhaps the most cowardly play call in football, by which the coach concedes a large chunk of yardage rather than risk a long kick return.  Using that tactic in this case was a clear signal that Fuller lacked the leg strength to make a conventional kickoff worthwhile.
Furthermore, had there been a return, she would have been expected to become a part of the coverage team, which might have exposed the folly of encouraging a woman to participate in a violent men's sport.  Instead, she simply jogged to the sideline as her teammates took off downfield.
<![if !vml]>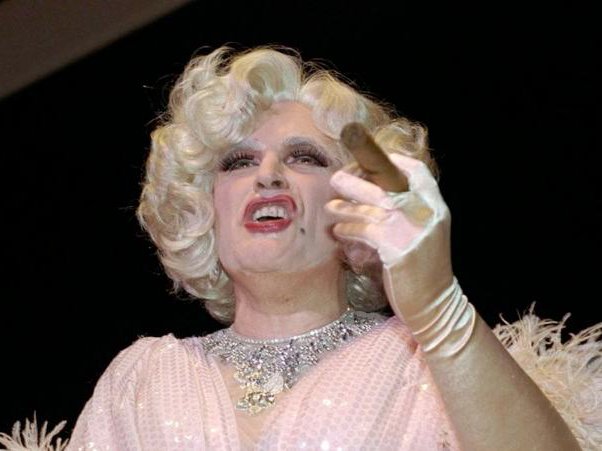 <![endif]>Loathe as the liberal sports media are to admit it, men and women are different.  Sometimes the differences don't mater, but other times they do.  When Danica Patrick was asked how she could compete with men in auto racing, she said "the car don't know the difference," and she was right.  The football, however, knows the difference.  The football knows whether it has been kicked by a man or a woman.
When Katie Hnida attempted her bowl game extra point, it was probably accurate enough, but it got blocked because the kick was so weak it looked as if it had been pitched toward the goal post with a snow shovel.  Any college kicker who has earned his roster spot makes extra points look easy, because he can forcefully punch the ball over the onrushing linemen before they have a chance to get to it.
A soccer goalie typically has the strongest leg on the team.  Fuller is probably impressive when taking a goal kick in a women's soccer match.  On the football field, she did not even impress her own coaches enough for them to let her kick the ball in the air.  She looked more like a spectator who had been randomly selected to participate in a halftime contest.  Under different circumstances, her 30-yard bouncer might have won her a gift certificate to Bojangles, but it was not about to help the Vanderbilt Commodores win a football game.  Nor was that ever its purpose.
After basking in praise for its supposedly historic accomplishment for almost a day, Vanderbilt University fired head coach Derek Mason, who finished his seventh consecutive losing season with a career record of 27-55.  All of a sudden, qualifications and results matter, at least for some of us.
The Shinbone: The Frontier of the Free Press