Posted on May 1, 2017
Scientific Con Senseless
If marchers said what they really think
by
Daniel Clark
"Science" is the latest, previously benign word that liberals have made unsafe for use by sane people.  Already, they've morphed the words "choice", "fairness", "diversity", "justice" and "pride" to mean things that no responsible person would ever have imagined.  Now, "science" is coming to mean any opinion that is held by liberals.  By declaring their beliefs to be "science," liberals deem all dissenting opinions to be illegitimate, comfortable in their knowledge that the media will enforce this definition.
Hence the recent "March for Science" in Washington, which would have been more aptly entitled the "How Dare You Question Your Liberal Superiors" march.  What's most remarkable about liberals' claim to being the voices of science is that they assert it with such conviction, all the while rejecting the very concept of an objective truth that scientific conclusions depend on.  It was just days before this rally, in fact, that a group of young silly-putty-heads at Pomona College wrote a letter of protest against the tolerance of dissenting viewpoints, in which they asserted that truth is a mythical construct devised to perpetuate a system of racial oppression.  They weren't just making that up, of course.  They learned it from the very same sort of leftist professors who love to wield the rhetorical cudgel of "science."
<![if !vml]>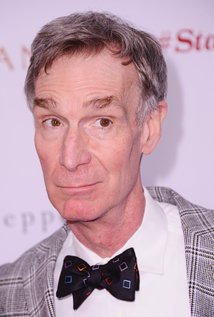 <![endif]>In reality, liberals don't even have the basic understanding of causal relationships that one would need in order to draw a scientific conclusion.  For decades, they've insisted that "we can't drill our way out of" oil shortages.  They deny that increasing prison populations and falling crime rates have anything to do with each other.  They persist in using static economic analyses that don't factor changes in human behavior into their fiscal projections.  Thus, if they raise cigarette taxes by another 25 percent, they will assume that this will cause many people to stop smoking, but will also project a 25 percent increase in cigarette tax revenues.  Nevertheless, they are confident that they can calculate the effect that your lawnmower has on the mating habits of caribou.
If they were honest (but then, that would require some recognition of truth, wouldn't it?), the marchers' signs would not have professed their alleged fealty to science.  Rather, they would have stated what they really think about scientific matters, as they have repeatedly demonstrated through their political activism.  Here are some examples of what those signs might have said:
"OUR BREATH IS POISONOUS"
"CARBON AND CARBON DIOXIDE ARE THE SAME THING"
"THE STUFF TREES LIVE ON IS KILLING THE EARTH"
"ELECTRIC CARS ARE POWERED BY MAGIC"
"ZERO PERCENT ACCURACY ON PAST PREDICTIONS MEANS OUR NEXT ONE IS DUE TO BE RIGHT"
"THE SUN HAS NOTHING TO DO WITH CHANGES IN THE EARTH'S TEMPERATURE"
"EVERYPLACE IN THE WORLD HAS THE SAME CLIMATE"
"WEATHER IS NOT CLIMATE, UNLESS IT'S BEEN HOT LATELY"
"POLAR BEARS CAN'T SWIM"
"GREENLAND IS MADE ENTIRELY OF ICE"
"HURRICANES, AND THE LACK THEREOF, BOTH MEAN YOUR CAR IS EVIL"
"SATELLITE READINGS OF ATMOSPHERIC TEMPERATURES ARE STUPID"
"OUR HEADLONG PLUNGE TOWARD SELF-DESTRUCTION WILL RESUME AFTER ITS HAITUS"
"TEMPERATURES FROM DECADES AGO ARE SUDDENLY COOLER, WE ASSUME"
"WE DON'T KNOW WHEN LIFE BEGINS, NOR ARE WE CURIOUS"
"EVERY CELL IN THE HUMAN BODY IS REALLY AN EMBRYO"
"CREATING EMBRYOS IS NOT NECESSARILY REPRODUCTIVE"
"CLONING HUMAN EMBRYOS IS ONLY OK IF YOU KILL THEM"
"YOU DON'T HAVE TO BE HUMAN TO BE A PERSON"
"THE HUMAN RACE IS A CANCER, EXCEPT FOR THE PEOPLE WHO MATTER"
"GENDER HAS NOTHING TO DO WITH CHROMOSOMES"
"ANY SUBCATEGORY OF A SPECIES IS ALSO A SPECIES"
"HITTING A MISSILE WITH ANOTHER MISSILE IS ABSOLUTELY IMPOSSIBLE"
"THE WORLD WILL GET HOTTER IF YOU EAT THAT CHEESEBURGER"
"POT IS HARMLESS, AND IS ALSO THE MOST POTENT PAINKILLER KNOWN TO MAN"
"CROPS FERTILIZED IN DUNG ARE SAFER TO EAT"
"DDT IS WORSE THAN MALARIA"
"RONALD REAGAN CAUSED THE SPREAD OF AIDS"
"MY CLOTH SHOPPING BAG IS SUSTAINING THE PLANET"
"BELCHING COWS WILL IGNITE THE EARTH"
"97 PERCENT OF ALL SCIENTISTS AGREE WITH US"
"AL GORE IS A SCIENTIST"
"PRINCE CHARLES IS A SCIENTIST"
"CHELSEA CLINTON IS A SCIENTIST"
"BILL NYE IS A SCIENTIST"
"LEONARDO DICAPRIO IS A SCIENTIST"
"CAPTAIN PLANET IS A SCIENTIST"
"MADONNA IS A SCIENTIST"
Well, why not?  Now that "science" means nothing more than liberalism, what does that say about the qualifications for attaining expert status?  If you want to become a "scientist," all you need to do is repeat at least one of the statements listed above, and manage to sound like you mean it.
The Shinbone: The Frontier of the Free Press