Posted on September 30, 2020
Pittsburgh Panderers
Rooney family can't undo the past
by
Daniel Clark
After his team won Super Bowl XLIII, Pittsburgh Steelers owner Dan Rooney thanked President Barack Obama, in one of the most shameless exhibitions of sycophancy in sports history. Everybody knew at the time that he was angling for an appointment to become U.S. Ambassador to Ireland, which he would receive six months later, but there was more to it than that. The episode was just one among a long-running series of conspicuous pandering gestures on the part of the Rooney family, designed to demonstrate their opposition to racism.
<![if !vml]>

<![endif]>Most famous among these efforts is the National Football League's "Rooney Rule," which Dan Rooney proposed while serving as chairman of the league's "diversity committee." The rule requires a team with a head coaching vacancy to interview at least one ethnic minority candidate. It is not a hiring quota, and in fact there are now the same number of black head coaches in the NFL as there were when the rule was implemented in 2003. All it really does is waste those candidates' time and falsely get their hopes up.
The Steelers' own hiring of head coach Mike Tomlin is often cited as an example of the Rooney Rule's success, but the Rooneys themselves have refuted that impression, noting that they had already satisfied the rule's requirements before interviewing Tomlin. In truth, the idea that they would have only considered a black candidate because it was required by rule is an insult to the Rooneys, but one that they have no compunction about directing at others.
This season, the Steelers, among many other football teams, have launched a coercive "social justice" initiative that treats its players -- and especially its black players -- as an unthinking monolith, devoid of any capacity for reason. It was decided, although there's considerable dispute over how it was decided, that the players would wear helmets emblazoned with the name Antwon Rose Jr. Rose was a teenager who was shot by an East Pittsburgh policeman while fleeing a bullet-riddled car that had just been used in a drive-by shooting.
Offensive tackle Alejandro Villanueva covered up Rose's name on his helmet with the name of a deceased war hero he thought to be more deserving of a tribute. He was criticized for doing so by Rose's mother, Michelle Kenney, who said he "showed us exactly who he is," in a less than subtle suggestion of racism. After the opening game, center Maurkice Pouncey, who is black and who generously supports police-related charities, also decided to remove the name from his helmet, saying he had "inadvertently supported a cause of which I did not fully comprehend the entire background of the case." Kenney struck a more conciliatory tone with Pouncey, but cautioned, "Don't set the movement backward because of your own personal agenda." So, the players must not let their personal convictions interfere with compulsory exercises in groupthink.
<![if !vml]>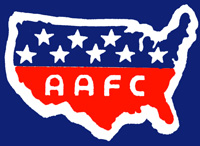 <![endif]>Art Rooney II, who assumed the role of team owner when his father Dan died in 2017, publicly disagreed with this sentiment. His statement began, "As an organization, we respect the decisions of each player, coach and staff member relating to how to express themselves on social justice topics." Sounds nice, but if that's really Rooney policy, then why had the entire team been instructed to endorse a single form of expression -- and a very divisive one at that -- when there could not have been any expectation that all 53 individuals would agree? The players were not told that they could tape their own messages to their helmets. They were assigned Antwon Rose Jr.'s name as a mass-produced part of their uniform. It seems that the organization's respect for each player only kicked in once the players began to resist.
The Rooneys' repeated, overzealous forays into racial politics serve a purpose that is plain to see in this era of iconoclasm. You need not look any farther than patriarch and team founder Art Rooney Sr., a.k.a., The Chief. The world of sports has seldom seen anybody as widely liked and uncontroversial. For all his decades as a public figure, there simply are no anecdotes about Rooney treating anyone badly or being unpleasant in any way. There is, however, one stubborn blot on his record, which is that he owned the Steelers during a time when the NFL team owners are said to have had a "gentlemen's agreement" not to sign any black players. There was no written policy to this effect, and he denied that any such agreement existed, but the circumstantial evidence is compelling.
The agreement is supposed to have lasted from 1934 until 1946. That's when the city of Los Angeles included a nondiscrimination clause in the terms of the Rams' lease of the Coliseum. At the same time, the All-American Football Conference came into existence. Most teams in the AAFC had black players, and they brought them into the NFL when the two leagues merged in 1950. From that point, the owners who had allegedly been part of the agreement gradually abandoned it in order to remain competitive.
In 1933, there were two black players in the NFL, one of whom was Steelers' tackle Ray Kemp. He was not re-signed for the 1934 season, and the Steelers had no other black players until 1952. Had there been no agreement, what else would have kept black players out of the league, and off the Steeler roster, for all those years? If the black players simply weren't there, then how did the AAFC manage to find them? Ditto that for the L.A. Rams. For these among other reasons, there is no serious skepticism among football historians over whether this prohibition existed, The Chief's denials notwithstanding.
<![if !vml]>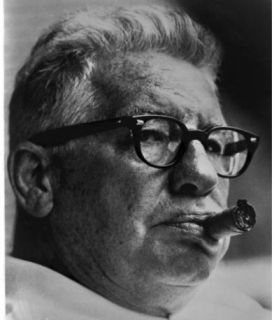 <![endif]>This is not to suggest that Art Rooney Sr. was a racist. In fact, there is an abundance of evidence to the contrary. For starters, he did not keep black players off his team before the agreement existed. Ironically, it was because of his objection to segregation that he was all alone among the owners in voting against the New York Yanks' move to Dallas in 1951. Six years later, Rooney hired Lowell Perry to coach his wide receivers, making Perry the only black position coach in the NFL at the time. He once canceled an exhibition game in Atlanta, rather than have his players stay in segregated hotels.
It's unimaginable that Rooney would have proposed a thing like the "gentlemen's agreement" on his own. It's entirely plausible, even probable, that he personally disliked and disapproved of the agreement. One thing that is known for certain, however, is that he did not defy it. That's a fact, and no amount of embarrassing, groveling suckuppery on the part of his progeny can make it no longer be true.
It should go without saying that all human beings are flawed. That doesn't mean The Chief wasn't a great man, or that his statue ought to be uprooted from outside Heinz Field and dumped in the river. By all accounts, his acquiescence to the agreement was out of character, but it is a part of his story, and it shouldn't just be wiped away.
The Rooney family cannot undo the past, because the present simply does not provide them the opportunity. The sinister forces that The Chief was often but not always willing to confront are no longer there for the Rooney grandchildren and great-grandchildren to vanquish. If the systemic racism of more than a half-century ago still existed, they would be able to specifically identify it and propose a relevant course of action. Instead, they're offering a lot of misguided, symbolic trifles without any positive real-world impact. What good they think it does is not readily apparent. The next time someone points out the "gentlemen's agreement," bragging about having put the name of a dead gangster on the base of the team's helmets will be a poor retort.
The Shinbone: The Frontier of the Free Press